Not a Tag - but kinda neat.
I'm going to post a series of shots of my bike - at places I think of as Holy Ground.
What I do :
- I stop at a neat looking place where people might worship or pray or even bury their loved ones - and take a shot of the bike , say a few words in the hopes that the folks there are blessed for making the effort, that the place is kept up as a monument to a higher power, and say thanks for another safe day on 2 wheels.
Feel free to contribute. I'd love to have scads of shots from you folks. And lets face it, there are some truly beautiful churches across this country of ours.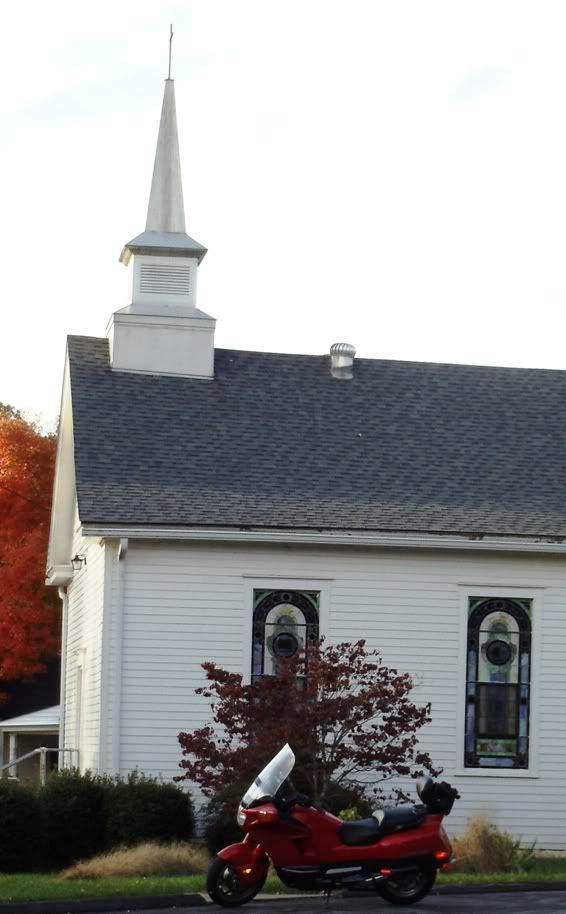 Woodford County - KY